Program
Tuesday, September 4

16:00-18:00

Registration
Wednesday, September 5

8:00-9:00

Registration

9:00-10:00

institutional presentation

10:00-11:00

KEYNOTE 1: Matt Bishop (University of California, Davis)

"Learning and Experience in Computer Security Education"

11:00-11:30

Coffee

11:30-12:30

Encryption I

Intrusion Detection Systems

Javier Herranz and Juan Ramon Sisternes. "Cifrado homomorfico de clave publica basado en Residuosidad Cuadratica"

Francisco García, Regino Criado, Maria Isabel Gonzalez Vasco, Angel L. Perez Del Pozo and Miguel Romance. "Tokenización: Una revisión al cifrado preservando el formato para el caso de  datos bancarios"

Oscar Delgado-Mohatar and Amparo Fuster-Sabater. "Implementación Software de Registros de Desplazamiento sobre Cuerpos Extendidos"

Ana Nieto and Gerardo Fernandez. "Sistema Colaborativo de Detección y Reacción ante Intrusiones basado en Intel vPro"

Rafael A. Rodríguez-Gómez, Gabriel Maciá-Fernández and Pedro García-Teodoro. "Acceso a servicios basado en modelado de Markov: eDonkey como caso de estudio"

Leovigildo Sánchez-Casado, Gabriel Maciá-Fernández and Pedro García-Teodoro. "Multi-Layer Information for Detecting Malicious Packet Dropping Behaviors in MANETs"

12:30-13:30

Encryption II

Data sets for evaluation of detection systems

Rafael Álvarez, Francisco-Miguel Martínez, José-Francisco Vicent and Antonio Zamora. "Extensión y parametrización de un generador pseudoaleatorio matricial"

Santi Martínez, Rosana Tomàs, Magda Valls and Víctor Mateu. "Criptografía ordenable para bases de datos"

Rafael Alvarez, Francisco Ferrandez, Julia Sanchez and Antonio Zamora. "Avances en la función hash Tangle"

Sara Hajian, Josep Domingo-Ferrer and Antoni Martinez-Balleste. "Antidiscriminación en la detección de delitos e intrusiones"

Iñaki Garitano, Roberto Uribeetxeberria and Urko Zurutuza. "Método para la Construcción de Modelos de Tráfico de Red para la Evaluación de la Seguridad de Sistemas de Control de Procesos"

Alejandro Perez, Carmen Torrano and Gonzalo Alvarez. "TORPEDA: Un Conjunto de Datos Ampliable para la Evaluación de Cortafuegos de Aplicaciones Web"

13:30-15:00

Lunch

15:00-16:00

Functions for Cryptography

Social Network Security

Jordi Pujolàs, Ricard Garra, Josep M. Miret and Thomaz Oliveira. "Halve-and-add para curvas supersingulares de genero 2 en caracteristica 2"

Nikolaos Makriyannis. "On the Fairness of Finite Boolean Functions"

Joan-Josep Climent, Francisco J. García and Verónica Requena. "Una nueva construcción de funciones bent de $2k$ variables a partir de una base de $\mathbb{F}_{2}^{2k}$"

Marc Rivero Lopez. "Seguridad en Redes Sociales"

Lorena González-Manzano, Ana Isabel González-Tablas, José María de Fuentes and Benjamín Ramos Álvarez. "Control de Acceso en Redes Sociales Web"

Enaitz Ezpeleta, Urko Zurutuza, Roberto Uribeetxeberria and Ignacio Arenaza. "poliSPAM: Análisis de la eficiencia del spam personalizado utilizando información pública de redes sociales"

16:00-17:00

Cryptanalysis
Security in VANETs

Slobodan Petrovic. "Application of linear consistency test in a ciphertext-only attack on irregularly clocked linear feedback shift registers"

Amalia Orue, Gerardo Pastor, María José García-Martinez, Fausto Montoya and Cármen Sanchez Avila. "Criptoanálisis de un criptosistema de dos canales basado en una función no lineal caótica"

Ismael Jimenez Calvo. "Algoritmos de Reducción de Base en Teoría de Números y Criptoanálisis"

Francisco Martín-Fernandez, Pino Caballero-Gil, Cándido Caballero-Gil and Jezabel Molina-Gil. "Conexión segura entre dispositivos móviles para la  asistencia a la conducción"

Carlos Gañán, Juan Caubet, Oscar Esparza, José A. Montenegro and Jorge Mata Díaz. "Toward Revocation Data Handling Efficiency in VANETs"

Carlos Gañán, José L. Muñoz, Francisca Hinarejos, Andreu-Pere Isern-Deyà and Juanjo Alins. "RAR: Risk Aware Revocation mechanism for Vehicular Networks"

18:00-20:00

Social Activities at San Sebastian:

Activity 1: Surf

Activity

2: Pintxo Cooking course at the Basque Culinary Center

Activity

3: Wine tasting 

course

at the Basque Culinary Center

Activity

4: Visiting the Bay of San Sebastian in Catamaran

21:30

Dinner: Traditional at Cofradía Gastronómica
Thursday, September 6

8:30-9:00

Registration

9:00-10:40

Applications I
Risk Analysis and Management

Rubén Martínez Vidal, M. Carmen de Toro, Ramon Martí and Joan Borrell. "Esquema de gestión de claves criptográficas tolerante a retrasos e interrupciones en entornos aeronáuticos"

Andreu Pere Isern-Deyà, M. Francisca Hinarejos, Jose-Luis Ferrer-Gomila, Magdalena Payeras-Capellà, Carlos Gañán, José Luís Muñoz, Jordi Forné and Oscar Esparza. "Un Esquema de Pago Seguro mediante Multicupones para Escenarios Multi-Comerciante"

Roger Jardí-Cedó, Xavier Taixés-Ventosa and Jordi Castellà-Roca. "Un Método de Detección de Integridad de una Urna Digital en Grandes Elecciones"

Alex Escala Ribas, Sandra Guasch and Paz Morillo Bosch. "Protocolo de computación multiparte para funciones simétricas y su aplicación a votación electrónica"

David Megias and Josep Domingo-Ferrer. "Fingerprinting automático de contenidos digitales inspirado en las secuencias de ADN"

David López, Oscar Pastor and Luis Javier García. "Comunicación de Eventos de Seguridad orientada al Análisis de Riesgos Dinámico"

Jorge L. Hernandez-Ardieta, Pedro Blanco and David Vara. "A methodology to construct Common Criteria security targets through formal risk analysis"

David López, Oscar Pastor and Luis Javier García. "Concepto y Enfoques sobre el Análisis y la Gestión Dinámica del Riesgo en Sistemas de Información"

Antonio Santos-Olmo Parra, Luis Enrique Sánchez, Eduardo Fernández-Medina and Mario Piattini. "Revisión Sistemática de Metodologías y Modelos para el Análisis y Gestión de Riesgos Asociativos y Jerárquicos para PYMES"

Vicente Jara Vera, Carmen Sanchez Avila, Javier Guerra Gómez and Alberto de Santos Sierra. "Optimización en la implantación de salvaguardas o contramedidas en la Gestión de Riesgos. Normativa y herramientas habituales en España"

10:40-11:00

Coffee

11:00-11:55

KEYNOTE 2: Fausto Montoya (C.S.I.C.)

"Testimonio de Medio Siglo: de la Perlustración al Cifrado Cuántico"

12:00-13:40

Anonymity
Applications II

Jordi Casas-Roma, Jordi Herrera-Joancomartí and Vicenç Torra. "Algoritmos genéticos para la anonimización de grafos"

Jordi Soria-Comas, Josep Domingo-Ferrer and David Rebollo-Monedero. "k-Anonimato Probabilístico"

Arnau Vives-Guasch, Macià Mut-Puigserver, M. Magdalena Payeras-Capellà, Jordi Castellà-Roca and Josep-Lluís Ferrer-Gomila. "Sistema de billetes electrónicos anónimo y transferible"

Àlex García-Domínguez, Marc Domingo-Prieto and Joan Arnedo-Moreno. "JXTA anonymity through a replicated message-based approach"

Klara Stokes. "k-Anonimidad para grafos"

David González and Julio Rilo. "Security in Cloud Computing"

Ana Lucila Sandoval Orozco, David Manuel Arenas González, Luis Javier García Villalba and Julio César Hernández Castro. "Anomalías en el Seguimiento de Exif en el Análisis Forense de Metadatos de Imágenes de Móviles"

Albert Brugués, Magí Lluch-Ariet and Josep Pegueroles-Vallés. "Análisis de seguridad de un protocolo de intercambio de datos clínicos basado en sistemas multiagente"

Adrián Sánchez-Carmona, Carlos Borrego, Sergi Robles and Jordi Andújar. "Control de Acceso Para Mensajes Pro-activos en Redes DTN"

Jasone Astorga, Eduardo Jacob and Marivi Higuero. "Evaluación del coste energético de la seguridad en entornos extremo a extremo de sensores IPv6"

13:40-15:00

Lunch

15:00-16:00

Anonymity & Privacy I
Security in Wireless Sensor Networks

Damià Castellà Martínez, Cristina Romero Tris, Alexandre Viejo, Jordi Castellà Roca, Francesc Solsona Tehas and Francesc Giné de Sola. "Diseño de una red P2P optimizada para la privatización de consultas en WSEs"

Arnau Erola and Jordi Castellà-Roca. "Anonimización de registros de búsqueda mediante la semántica de las consultas"

Cristina Romero-Tris, Jordi Castellà-Roca and Alexandre Viejo. "Privacidad en Motores de Búsqueda con un Protocolo Multi-usuario con Atacantes Internos"

Rubén Rios and Javier Lopez. "Adecuación de soluciones de anonimato al problema de la privacidad de localización en WSN"

Roberto Magán Carrión, José Camacho Páez and Pedro García Teodoro. "Supervivencia en redes de sensores mediante técnicas multivariantes"

Estanislao Mercadal, Joan Borrell, Guillermo Navarro-Arribas and Abel Freijó. "Gestion eficiente de permisos en redes de sensores inalámbricos"

16:00-17:20

Anonymity & Privacy II
Embedded Systems Security

Nuria Busom, Nacho Lopez and Francesc Sebe. "Medidas contra ataques activos a la privacidad de una red social"

Jose A. Onieva, Isaac Agudo, Gerard Draper Gil, Francisca Hinarejos and Javier López. "Como proteger la privacidad de los usuarios en Internet. Verificación anónima de la mayoría de edad"

Constantinos Patsakis. "Encrypt to forget"

Carles Garrigues, Helena Rifà-Pous and Guillermo Navarro-Arribas. "Fully Distributed Cooperative Spectrum Sensing for Cognitive Radio Networks"

Carmen Cámara, Pedro Peris-Lopez and Benjamín Ramos. "La seguridad de mañana: Seguridad en IMDs"

Biometric Systems

Alberto de Santos Sierra, Carmen Sánchez Ávila, Marta Carmonet Bravo, Javier Guerra Casanova and Daniel de Santos Sierra. "Control de edad en redes sociales mediante biometría facial"

Mikel Iturbe, Olga Kähm and Roberto Uribeetxeberria. "SURF and MU-SURF descriptor comparison with application in soft-biometric tattoo matching applications"

21:00

Meeting Point

21:30

Gala Dinner: Mirador de Ulía Restaurant


Friday, September 7

9:30-10:00

Registration

10:00-11:00

Digital Signature
Vulnerability Analysis and Exploitation

Javier Herranz, Alexandre Ruiz and Germán Sáez. "Firmas Digitales con Verificación Distribuida en el Modelo de Seguridad Estándar"

Gerard Draper Gil, Jose-Luis Ferrer-Gomila, M. Francisca Hinarejos, Jose A. Onieva and Javier López. "Un Protocolo para la Firma de Contratos en escenarios Multi-Two-Party con Atomicidad"

Sergi Martínez-Bea, Sergio Castillo-Pérez, Sergi Robles and Marcel Gonzalbo-Baró. "Protocolo de No-repudio para Redes DTN Basado en Intercambio Justo de Firmas"




Patxi Galán-García, Borja Sanz Urquijo, Carlos Laorden Gómez and Pablo García Bringas. "Eludiendo la concesión de permisos de administrador en Android mediante una vulnerabilidad en SuperAgent"

Fernando Román Muñoz and Luis Javier García Villalba."Preproceso de Formularios para el Análisis de Seguridad de las Aplicaciones Web."

Daniel Lerch-Hostalot and David Megias. "Steganalytic methods for the detection of histogram shifting data hiding schemes"

11:00-11:30

Coffee

11:30-13:10

Identity Management
Security in Wireless Technologies

Alberto Peinado and Luis Hernández-Encinas. "Una propuesta para el uso de códigos QR en la autenticación de usuarios"

José Luis Hernández Ramos and Gabriel López Millán. "Federando servicios de VoIP sobre eduroam"

Alejandro Perez, Fernando Pereniguez-Garcia, Rafael Marin-Lopez and Gabriel Lopez-Millan. "Federación de servicios kerberizados en eduroam"

Ginés Dólera Tormo, Félix Gómez Mármol and Gregorio Martínez Pérez. "On the Application of Trust and Reputation Management and User-centric Techniques for Identity Management Systems"

Javier Portela García-Miguel, Delfín Rupérez Cañas, Ana Lucila Sandoval Orozco, Alejandra Guadalupe Silva Trujillo and Luis Javier García Villalba. "Ataque de Revelación de Identidades en un Sistema Anónimo de Correo Electrónico"

Antonio Urbano Fullana, Jose-Luis Ferrer-Gomila, María Francisca Hinarejos Campos, Magdalena Payeras-Capellà and Llorenç Huguet Rotger. "Evaluación de una solución cross-layer para el ahorro de energía en mecanismos de seguridad sobre redes 802.11"

Juan Hernández-Serrano, Olga León, Juan Vera Del Campo and Miguel Soriano. "Localización robusta de pacientes mediante tecnología WiMAX"

Cristian Tanas, Cristina Pérez Solà and Jordi Herrera Joancomartí. "Security and Privacy Challenges in Smart Sensor Networks"

Juan Mir. "Nuevos retos de seguridad en dispositivos NFC"

13:10-13:30

Closing Remarks

13:30-15:00

Farewell Cocktail
Invited Speakers
Prof. Matt Bishop, University of California at Davis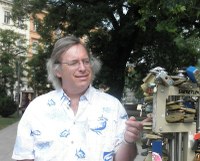 Matt Bishop received his Ph.D. in computer science from Purdue University, where he specialized in computer security, in 1984. He is on the faculty at the Department of Computer Science at the University of California at Davis. His main research area is the analysis of vulnerabilities in computer systems, including modeling them, building tools to detect vulnerabilities, and ameliorating or eliminating them. Currently, he has research projects involving data sanitization, modeling election processes, and attribution in large-scale testbeds such as GENI; he is also looking at the "insider" problem. He has been active in the area of UNIX security since 1979, and has presented tutorials at SANS, USENIX, and other conferences. His textbook, Computer Security: Art and Science, was published in December 2002 by Addison-Wesley Professional. He also teaches software engineering, machine architecture, operating systems, programming, and (of course) computer security.
Dr. Fausto Montoya y Vitini, Director of the Institute of Information Security of the Spanish National Research Council (CSIC)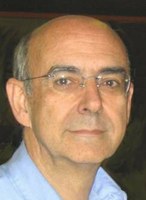 Dr. Fausto Montoya Vitini obtained his PhD in Telecommunications Engineering from the Madrid Polytechnic University (UPM) in 1971. He has been at the CSIC since 1967. He has been Head of the Signal Processing Section of the Institute of Electronics for Communications of the CSIC, Assistant Professor at Madrid Polytechnic University, Technical Director of the construction project of the National Center of Biotecnology, Director of Coordination of the Physics Science and Technology Area, member of the Research Council of the Centre de Supercomputació of Catalunya, president of the Commission of Computation Coordination and Assessment of the CSIC,  and head of the Institute of Information Security. His areas of interest are cryptography, cryptanalysis of chaotic cyphers, watermarking, number theory, pseudorandom number generators, information security, nonlinear dynamic systems, signal processing and power ultrasound. He has published four books and more than a hundred research articles in international and Spanish journals. He has registered fourteen national patents, eight international patents, and has directed more than twenty projects in Spain and abroad.